Solutions for Weld Inspection and Monitoring
We have been developing specialized machine vision products for process & quality control for over 30 years.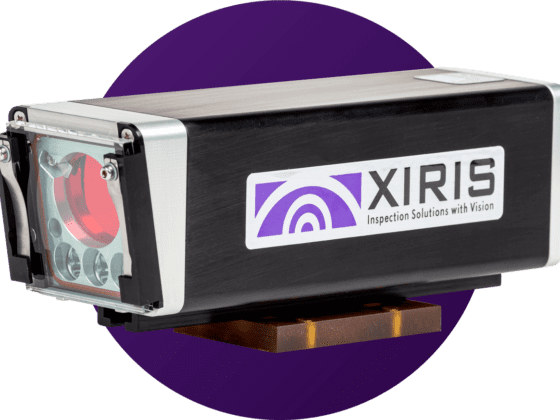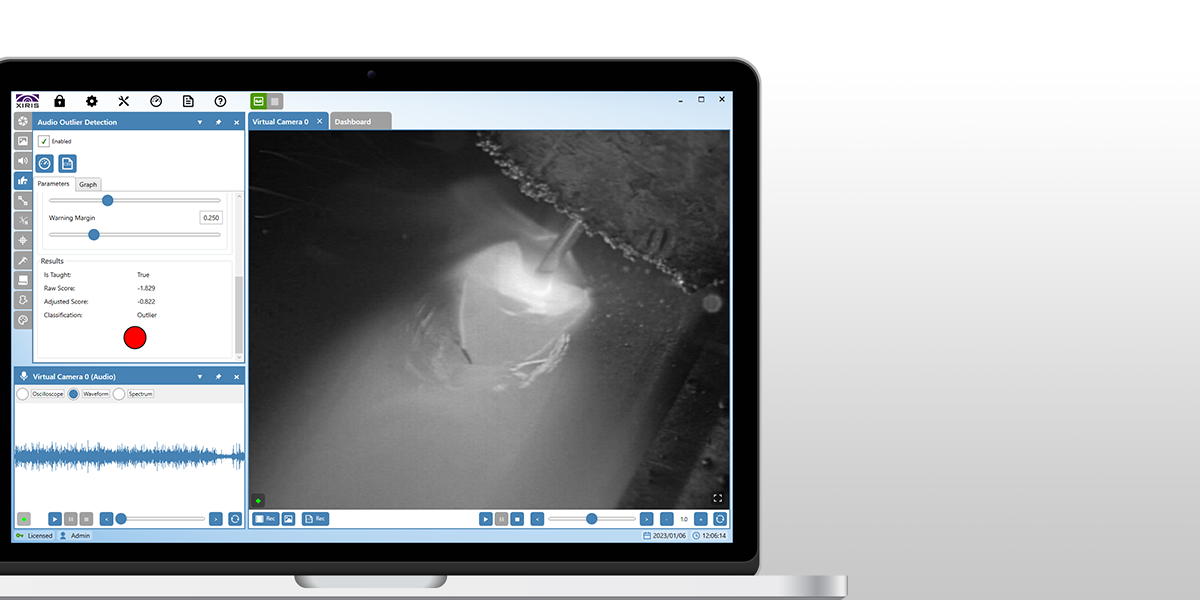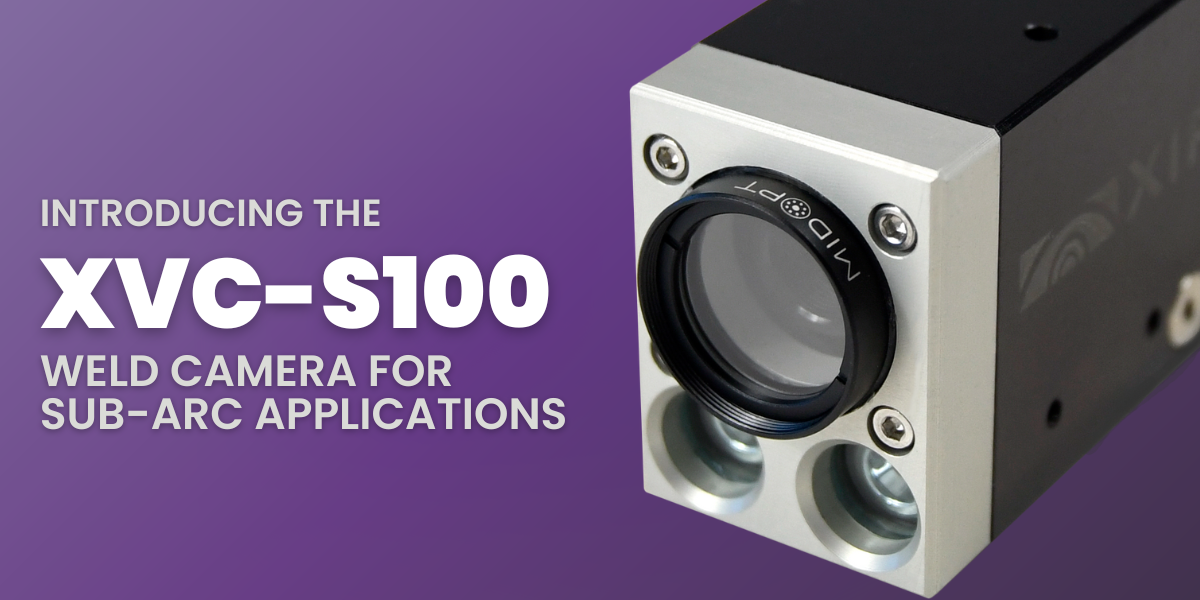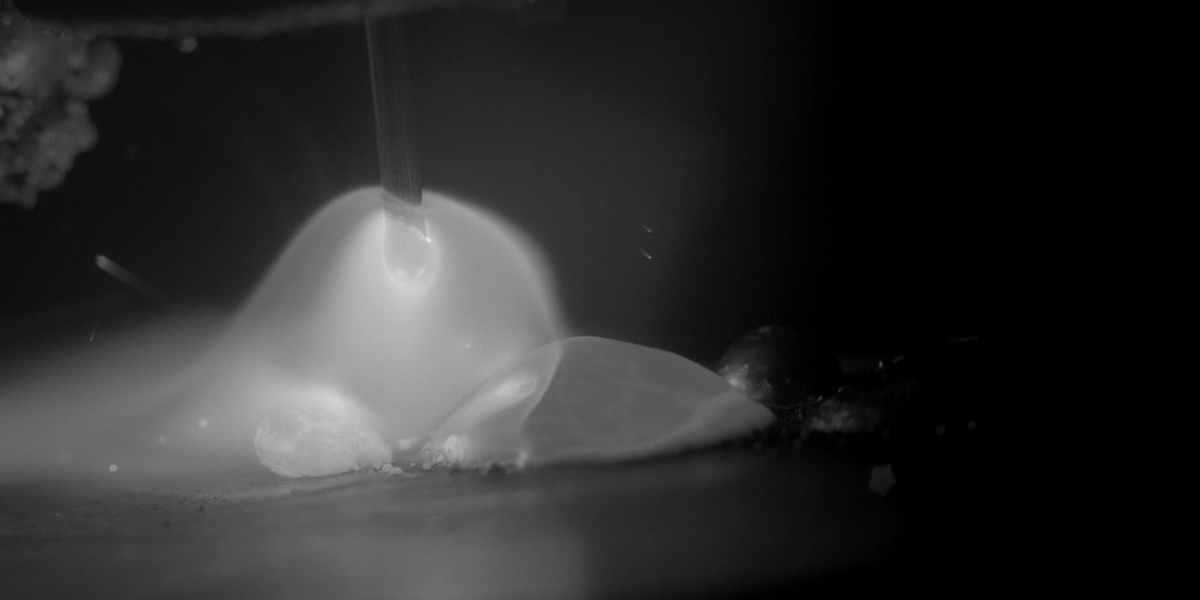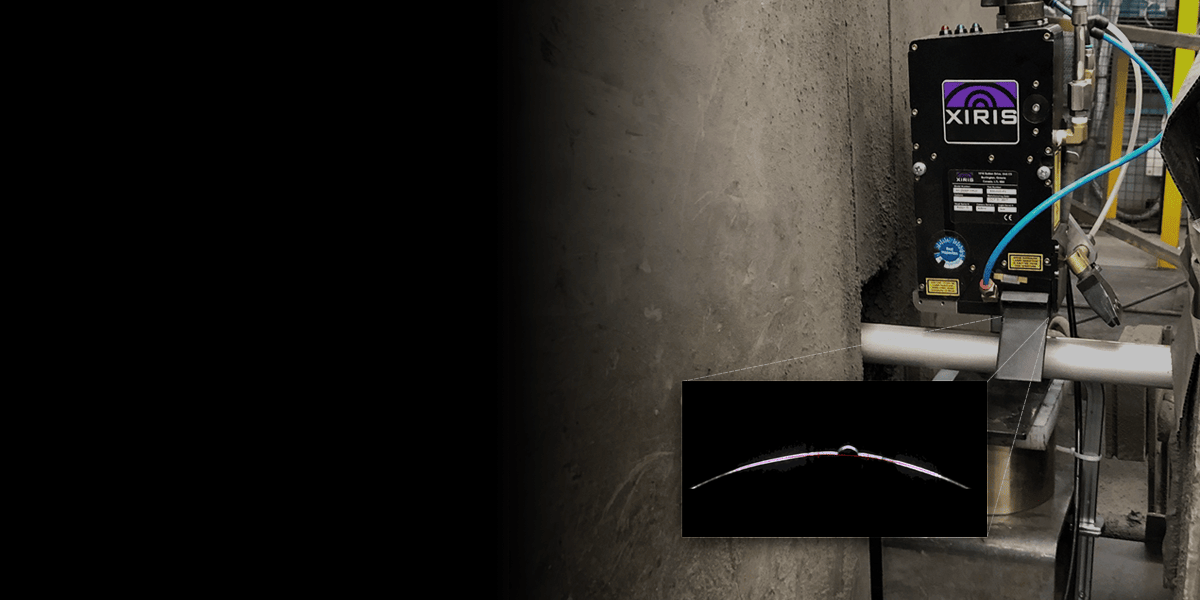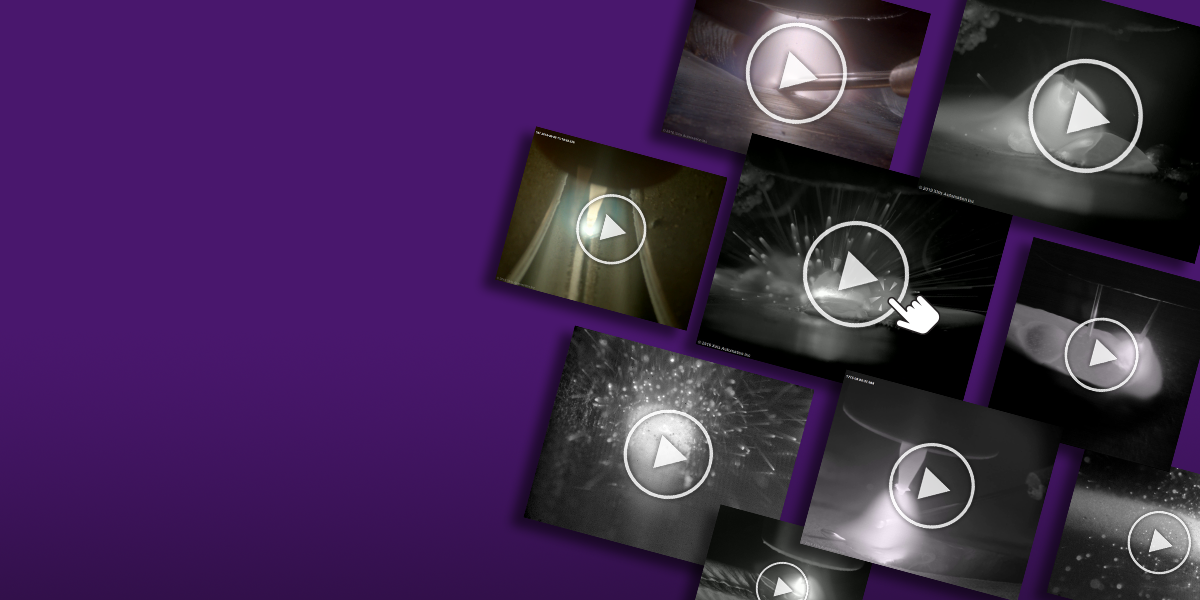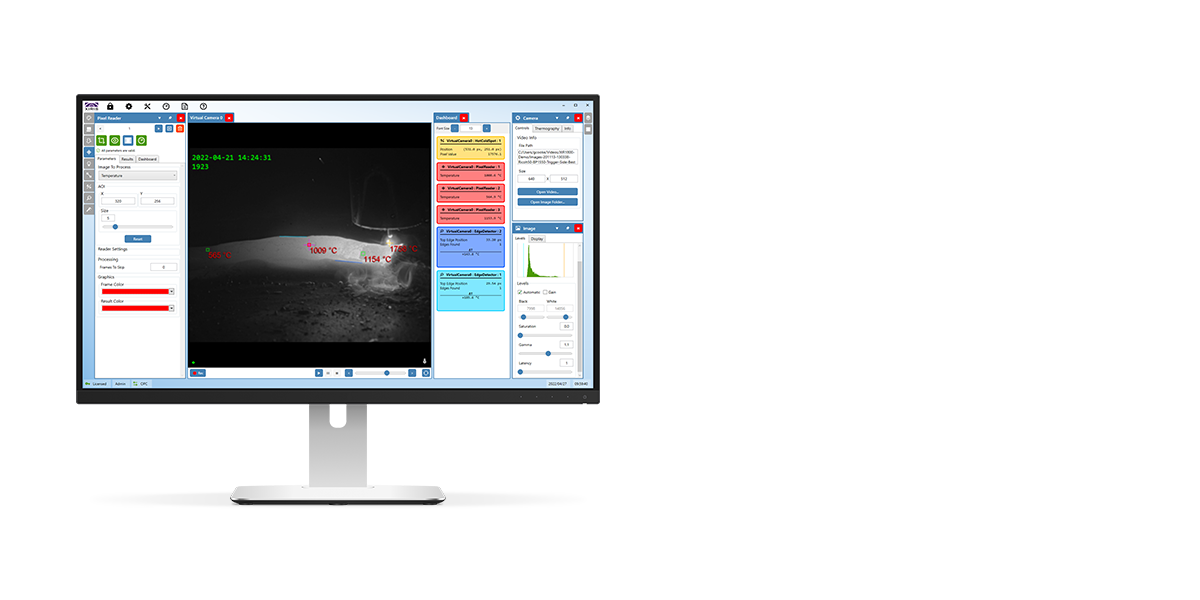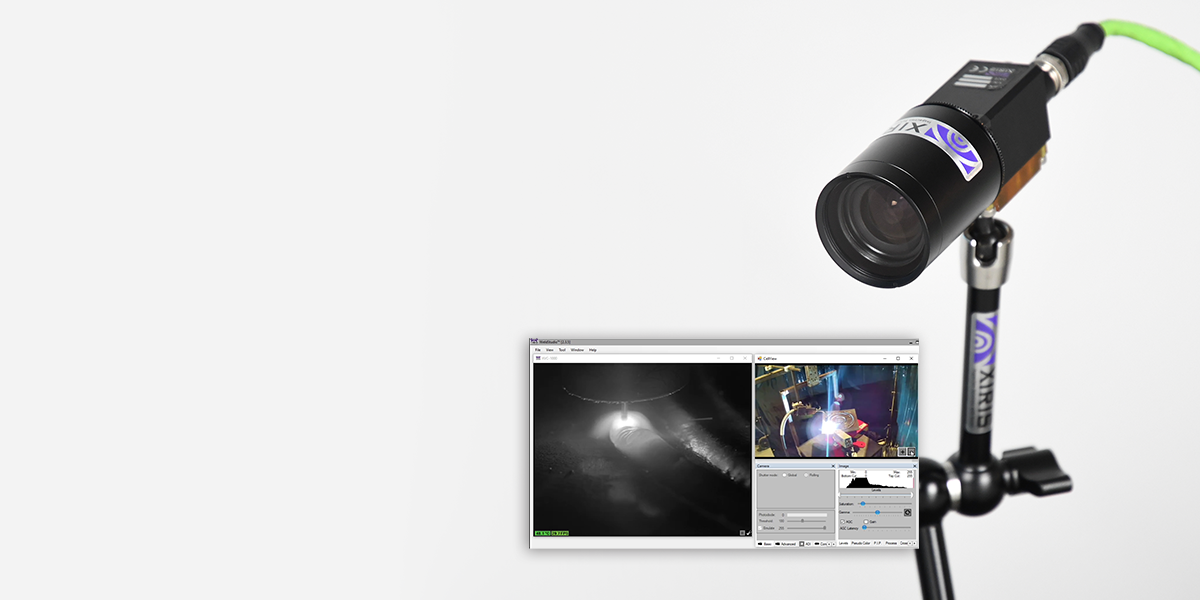 Audio AI Tool
Introducing the Audio Artificial Intelligence tool for processing welding audio signals. The Audio AI Tool will allow fabricators to teach an acceptable range of audio signals for a welding process that will then alarm on anomalies, like burn through and wire feed skips, in real-time that could indicate welding defects.
Weld Monitoring Cameras
With exceptionally clear views of your weld, you can make process adjustments, train and observe new welders, and improve your overall weld quality.
Weld Inspection Systems
Find tube defects earlier in the production line with better inspection systems that catch mismatch, deflection, undercut, and more.
WVOM
Weld Video Of The Month Club
Love welding videos as much as we do? Join our Weld Video of the Month Club and get a new weld video sent right to your inbox every month.
WeldStudio™ 3 & WeldStudio™ 3 Pro
WeldStudio™ 3 & WeldStudio™ 3 Pro
A new generation of WeldStudio™ is here. Powerful image processing, recording, and measurement tools for controlling and displaying images from Xiris weld and thermal cameras.
CellView
Capture a wide-angle view of both automated or manual welding cells for an overview of the manufacturing process during set-up for welding or non-welding processes.
XIRIS AUTOMATION
Providing the world's most dynamic manufacturers with the ability to detect, recognize, & interpret quality defects in their goods.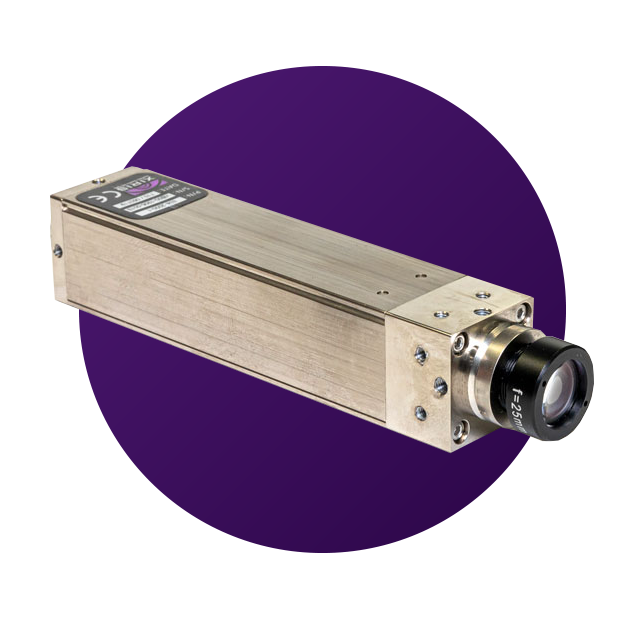 Weld Monitoring Cameras
Xiris Weld Cameras provide the clearest views of the brightest features of a weld arc while still being able to see the surrounding darker background areas such as the weld pool and weld seam and are suitable for a wide range of applications.
Weld Inspection Systems
Xiris inspection systems use proven laser-based vision system technology with high resolution, fast data capture and analysis rates to provide real-time weld detection of defects down to 0.015 mm in size.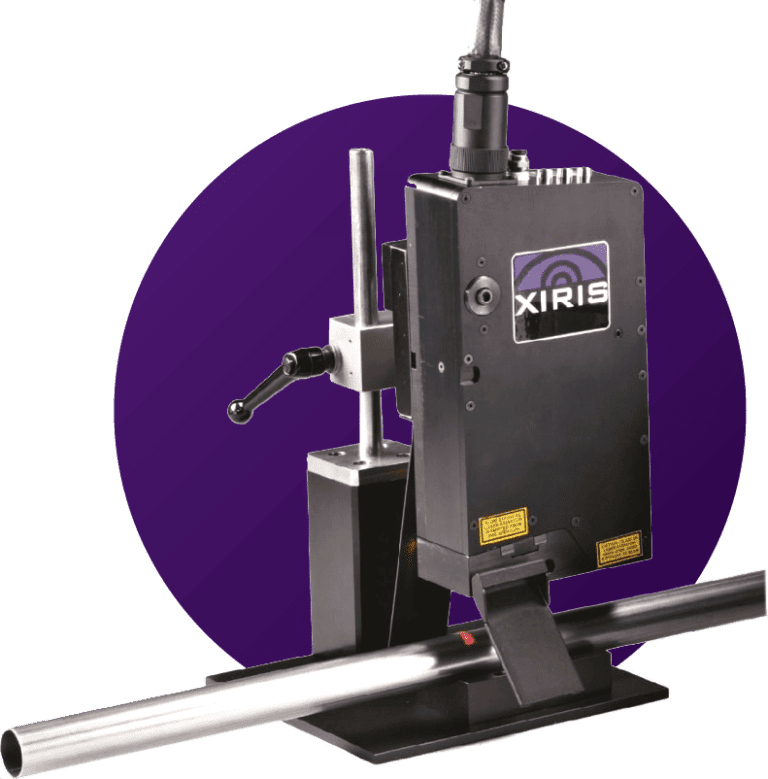 Markets We Serve
Our monitoring & inspections solutions support the welding quality requirements of multiple industries.
Don't take our word for it.
We searched many suppliers and decided on Xiris mainly because of the response time to our questions that we had and Technical support. The product has been in operation for one year without any failure. On their own they sent someone 2 months after installation for added training on features and maintenance.  As a Seam Welder Manufacturer, support from our suppliers is Key.
Leo Valerio
- President at MITUSA Inc.
Xiris has been a great partner for us. They have excellent technology, and their staff is highly committed and responsive to our needs and to any problems we have.
Ryan Holt
- COO at LJ Welding
The scrap reduction due to instantaneous feedback makes this a cost-saving tool for our Tube Mill operators.
Joe Heppner
- Senior Tube Mill Engineer at Tenneco
The system has been a very valuable asset to us … We appreciate and look forward to continued work with Xiris Automation.
Joe Perez
- Project Management at Panasonic
I would highly recommend Xiris vision systems to anyone that wants a robustly built weld monitoring system that can be custom tailored to your specific needs.
Andrew Spreitzer
- Weld Engineering at Babcock and Wilcox
The operators like using the system for its ease of use and instantaneous response to mill adjustments helping them produce consistent high quality tubing.
Ed Lassaline
- Associated Tube Group
We're thrilled with the Xiris cameras and the effect they've had on our welding accuracy.
Peter Smith
- Smith and Sons Welding
Xiris staff provide unparalleled service, continually going out of their way to show they really care about their customers and their product.
Joshua Hammell
- Professor at SD School of Mines & Technology
We're very impressed with the Xiris Weld Camera system!
Brian Dobben
- Welding Engineer at Flowserve Corporation