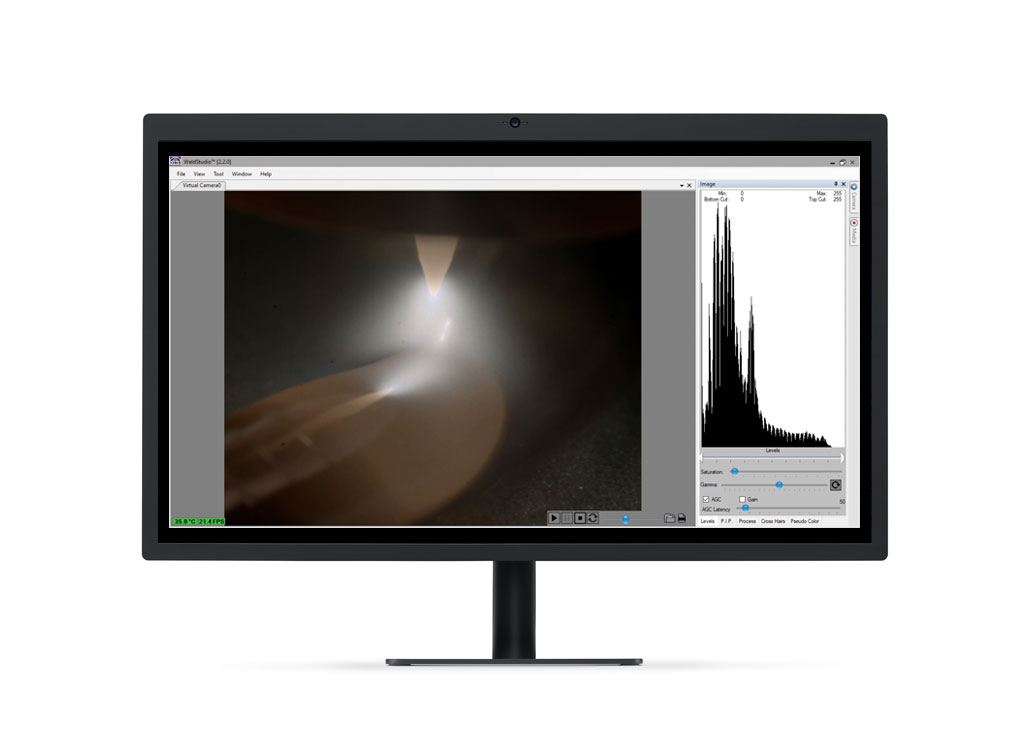 Software utility for controlling and displaying images from Xiris weld cameras.
Everything you need to set up, control, display and record video from XVC weld cameras.
The Xiris WeldStudio™ software utility provides users with a variety of powerful features for XVC weld cameras including image processing and display, graphical overlays, audio and video recording and playback. The user-friendly interface allows operators to set-up and control multiple cameras on any suitable PC running Windows 7/8/10 operating system.
Better Images, Better Decisions, Better Process Control
See videos recorded using Xiris Weld Cameras and WeldStudio™ software.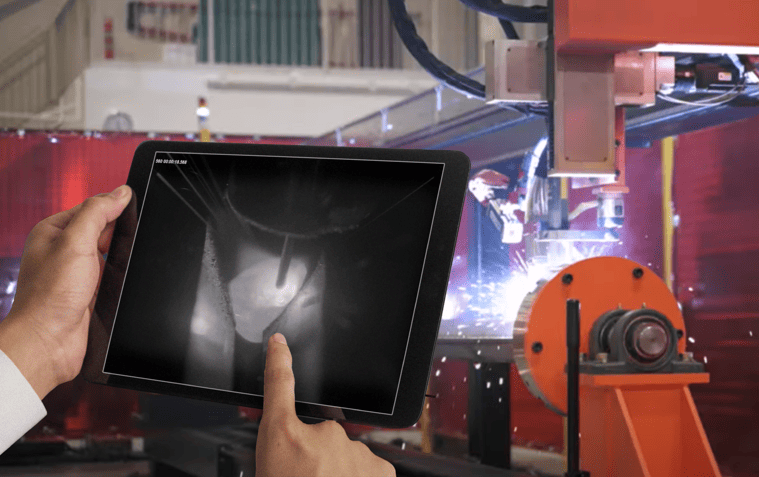 Real Time Streaming for Weld Monitoring
With the Xiris Real Time Streaming Protocol (RTSP) Add-on, operators can stream their welding process using a tablet, smartphone, smart TV or PC with any compatible streaming software such as VLC media player.
WeldStudio™ Product Information
Specifications
Accessories
Documents
Service & Support
Specifications
Camera control
Image processing and display
Graphical overlays (crosshairs and targets)
Video recording and playback
Compatible with Microsoft Windows 7/10 (64Bit)
Machine Vision tools for evaluation
Service & Support
Contact Support – Monday – Friday: 0830 – 1730 Eastern Standard Time
Phone: +1.905.331.6660
Fax: +1.905.331.6661
Email: support@xiris.com
Our partners also provides support and service to our clients at many locations around the world.
Service & Training
Xiris provides its customer base with various levels of service, including new system installation and training, system upgrades and preventative maintenance programs. Many of our partners are trained to offer additional support on our systems.
System Upgrades
Many of our older systems in the field have been upgraded to allow the use of new hardware and software features including improved system reliability, system security, production reporting and updated operating systems. Do you have an older Xiris vision system? Please call your Xiris account manager to receive more information regarding the immediate benefits of a system upgrade.
Preventative Maintenance Visits
Many of our clients request a Preventative Maintenance visit in conjunction with a new system delivery or as a separate service. Our technicians will optimize the performance of the system, upgrade software as applicable, look for potential part failures and conduct training as desired by the client during the visit.
Warranty
All Xiris systems are shipped with a 15-month warranty from the day of shipment from Xiris or a 12-month warranty which commences from the first day of use (whichever comes first). Please have your Xiris system serial number available when you call so we can determine your system warranty status as well as your support plan level.
Once your Warranty expires, your Xiris Account Manager will contact you to discuss your long term support needs. Xiris offers different levels of support plan.
Let us show you the difference WeldStudio™ makes.
Join us for a video demo and info session