A precision laser-based 3D inspection system for detecting quality issues related to the forming, welding and scarfing processes on smaller diameter tube or pipe mills.
Making welded tube and pipe requires several key variables to be in check for efficient, stable production and to meet the increasing quality demands of the industry. Mill dynamics, from setup to production, have an impact on the stability of these variables and measurement / monitoring is the first step in controlling these variables and improving weld quality.
Xiris's proven laser-based vision system technology with high resolution, fast data capture and analysis rates provides real-time detection of defects down to 0.015 mm in size. Defects inspected include mismatch, undercut, sunken welds, bead height, deflection, freeze line and scarfing defects.
Several models of the WI-2200 are available depending on the Field of View (FOV) requirements, type of Mill and size of the Tube/Pipe being run during the welding process. Suitable for tube / pipe with Outside Diameters of 5-200 mm (0.2-8″) with a maximum Weld Bead Width of about 10 mm (0.4″).
Seeing is believing
The standard WI-2200 system is composed of an Image Acquisition Assembly (including Sensor Head, Sensor Cooling, Sensor Mount/Adjust assembly), an Image Processing/Display console (HMI Console with touchscreen monitor, Industrialized PC, status light tower and interface control module. The WI-2200 system is air cooled.



Monitor These Defects for Process Control
Mismatch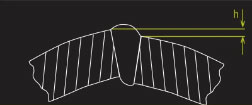 Freeze Line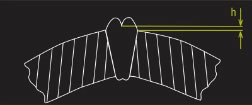 Undercut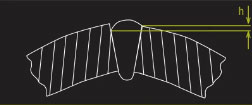 Roll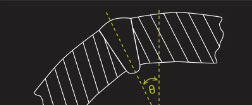 Bead Height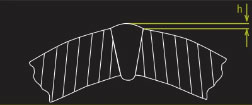 Slope Angle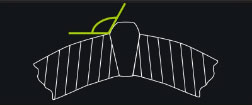 Deflection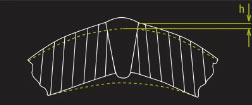 Bead Ratio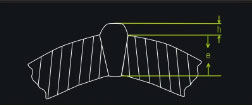 Specifications
Accessories
Documents
Software
Service & Support
Specifications
Resolution: 656 x 492 pixels (SR) or 1024 x 776 pixels (HR)
Sensor Head: 128 mm (5.0") (W) X 59 mm (3.1") (D) x 244 mm (9.6") (H); 4.0 Kg (9lb)
HMI Enclosure: Industrial enclosure with 15" Touch Screen LCD. 485 mm (19.1") (W) X 212 mm (8.4") (D) x 340 mm (13.4") (H); 15.5 Kg (34lb)
GUI Languages Supported: English, German, Spanish, Portuguese, French, Dutch, Japanese, Chinese. Others on request.
Cooling Assembly (Sensor Head): Adjustable Air manifold for system cooling
Machine Interfaces: 4 Digital Inputs and Outputs, Connection for Marking System (Encoder Inputs / Sprayer Outputs)
Cable: 10m (32.8') standard
Accessories
Universal Mount / Adjust system for easy Vertical & Horizontal set-up
Software
Powerful Weld Inspection WI Software for all set-up, measurements, alarming and data interfaces. Weld Bead Measurements Made Mismatch, Bead Height, Bead Width, Concavity, Undercut.
Service & Support
Contact Support – Monday – Friday: 0830 – 1730 Eastern Standard Time
Phone: +1.905.331.6660
Fax: +1.905.331.6661
Email: support@xiris.com
Our partners also provides support and service to our clients at many locations around the world.
Service & Training
Xiris provides its customer base with various levels of service, including new system installation and training, system upgrades and preventative maintenance programs. Many of our partners are trained to offer additional support on our systems.
System Upgrades
Many of our older systems in the field have been upgraded to allow the use of new hardware and software features including improved system reliability, system security, production reporting and updated operating systems. Do you have an older Xiris vision system? Please call your Xiris account manager to receive more information regarding the immediate benefits of a system upgrade.
Preventative Maintenance Visits
Many of our clients request a Preventative Maintenance visit in conjunction with a new system delivery or as a separate service. Our technicians will optimize the performance of the system, upgrade software as applicable, look for potential part failures and conduct training as desired by the client during the visit.
Warranty
All Xiris systems are shipped with a 15-month warranty from the day of shipment from Xiris or a 12-month warranty which commences from the first day of use (whichever comes first). Please have your Xiris system serial number available when you call so we can determine your system warranty status as well as your support plan level.
Once your Warranty expires, your Xiris Account Manager will contact you to discuss your long term support needs. Xiris offers different levels of support plan.
Let us show you the difference of the WI-2200
Join us for a video demo and info session